The know-how, habits, and cultures of its many founding groups have shaped the North Shore's culinary landscape. Though recipes and menus have changed over the centuries, the richness of the land remains.
The culinary history of the North Shore begins, well, on the shore.
Resources have always been abundant where the sea meets the land. Seals, walrus, fish, and birds attracted the Lower North Shore's first inhabitants, Maritime Archaïc peoples who travelled from the Atlantic coast some 8500 years ago. During the following millennia, many others made their way to the vast region: Dorset people, Inuit families, Algonquian groups from the Great Lakes. Each contributed novel technologies and practices: clay vessel cookery, more precise hunting tools, harvesting of wild plants. Some enjoyed the seashore's summer bounty (birds and eggs, seals, crustaceans and many different types of fish) before journeying inland to hunt caribou and smaller mammals during the winter. Their preservation techniques reflected their semi-nomadic lifestyle: "They stocked food in specific places along their routes: smoked or dried meats and fish, for instance," says Havre-Saint-Pierre historian Guy Côté, whose writing focuses on the region's rich past.
Towards the end of the 15th century, European boats appeared more frequently along the coast. Basque whale hunters set up temporary stations on the shore to process blubber before returning to Europe. Melted whale fat fuelled oil lamps; preserved in salt, it could be eaten on lean days and during Lent. Breton fishermen followed the cod, drying them on land before sailing home.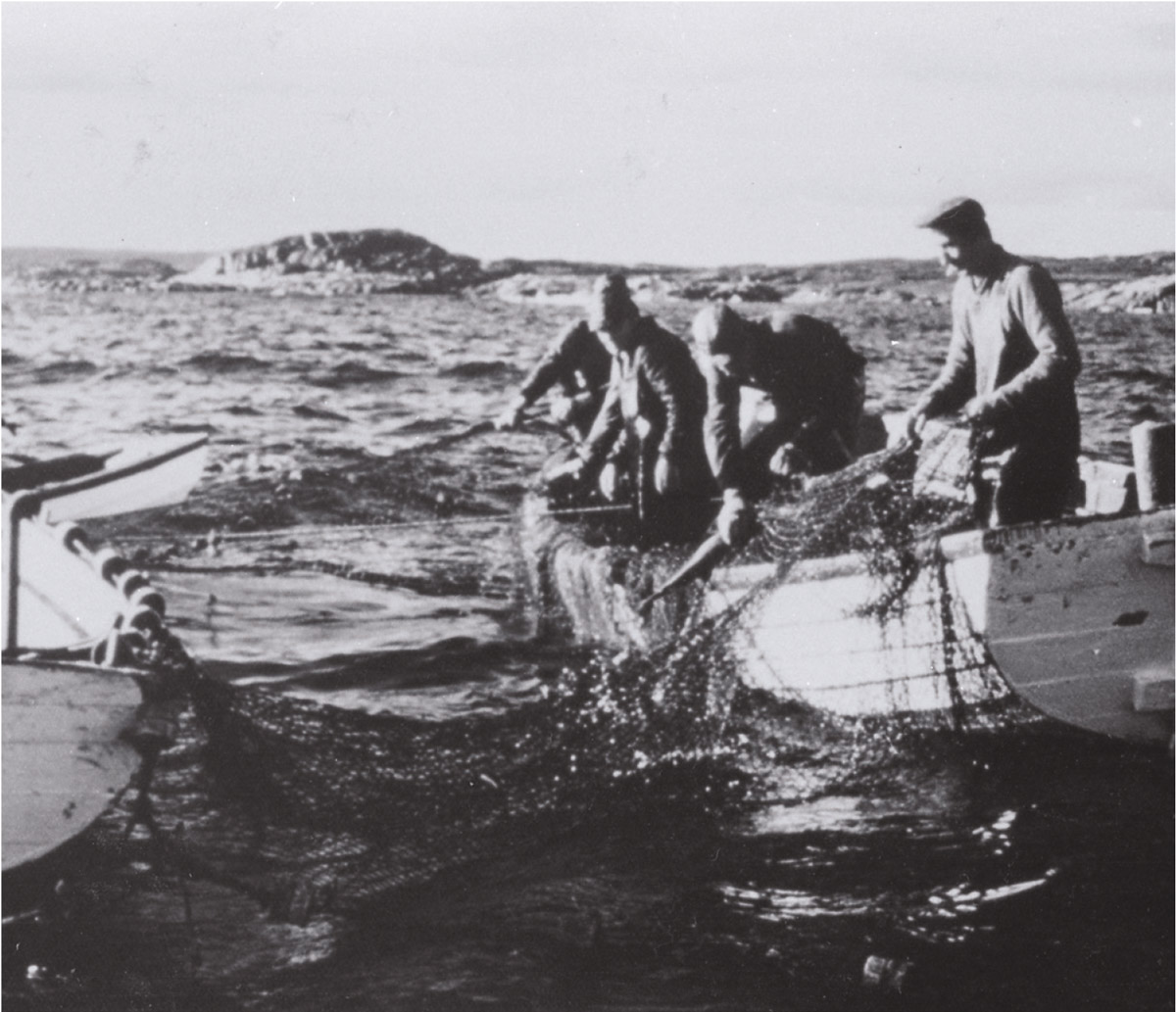 The first trading posts appeared under the French regime, in the 17th century, including New France's very first: the Chauvin post, established in Tadoussac in 1600. Livestock and kitchen gardens – carrots, beets, peas, broadbeans – appeared alongside the settlements. The Innu visited to trade furs, fish, sea mammals or aquatic birds, leaving with ingredients of European origin. During the following centuries, Innu and settlers sometimes fished and hunted together, exchanging techniques and know-how.
Changing the land, one plate at a time
In the middle of the 19th century, as monopolies granted to the Labrador and Hudson's Bay Companies dissolved, settlers and fishermen obtained permanent residency rights on the North Shore. They colonised coastal areas and salmon rivers, disturbing Innu livelihoods and invading traditional Indigenous hunting and fishing territories. Settlers hailed from other regions of Quebec, but also from Acadia and Iles-de-la-Madeleine, Newfoundland, New England and even the British Isles. Settlers from nearby Charlevoix and the Lower Saint-Laurent, across the river, brought along their northwest French culinary heritage: plenty of poultry, pâtés, split pea and barley soups, and gratins. Chowder and quiaude, a waste-not soup from fish cuttings, arrived with Acadians and Jersey Islanders. Anglo-Saxon settlers contributed the corned beef, salted pork, molasses, puddings, crumbles and cobblers still found on many tables today. The Innu had already adopted some ingredients of European origin: wheat flour, brown and white sugar, oats, salt and tea were found in some communities as early as the mid-18th century. But the bulk of their diet consisted of wild fish and marine mammals, small and large game, and seabirds, many of which are still hunted today. Moyac, the Algonquian name for common eider, a large sea duck, remains a regional delicacy.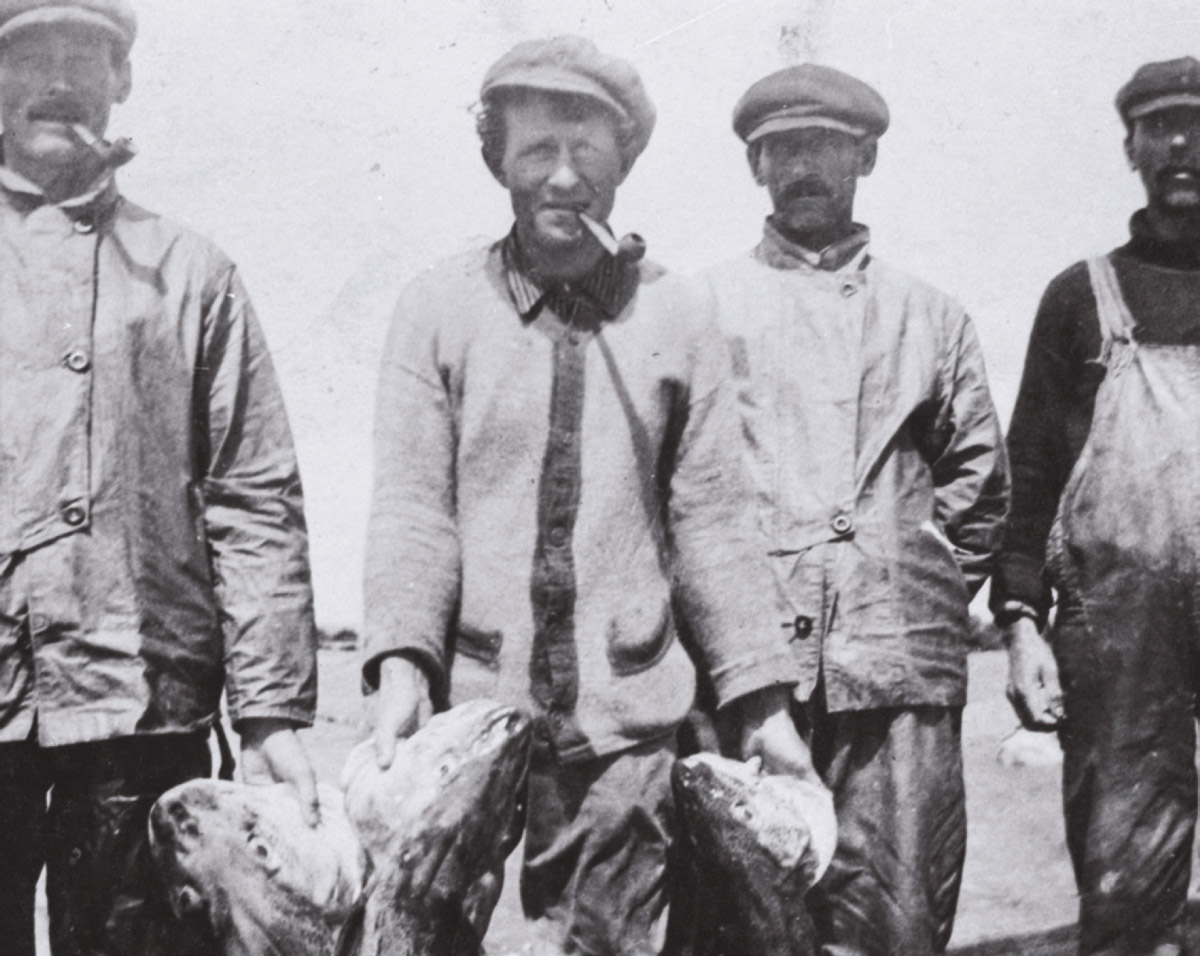 The settlers profoundly reshaped the local food supply chain. Subsistence farming took a more durable hold. Cattle, goats, rabbits and poultry and hardy, frost-tolerant vegetables enhanced a diet dominated by wild fish and game. Even today, "we cook a lot of cabbage and turnip leaves, which we call them 'leaves.' We prepare them like spinach. Cruciferous vegetables are front and center, and have been for a long time," explains Guy Côté. Those with a sweet tooth could rest easy: rhubarb grew profusely, and was combined with wild blueberries, red berries (also known as mountain berries), cloudberries, crowberries and raspberries in jams, puddings and pies that locals still cherish today.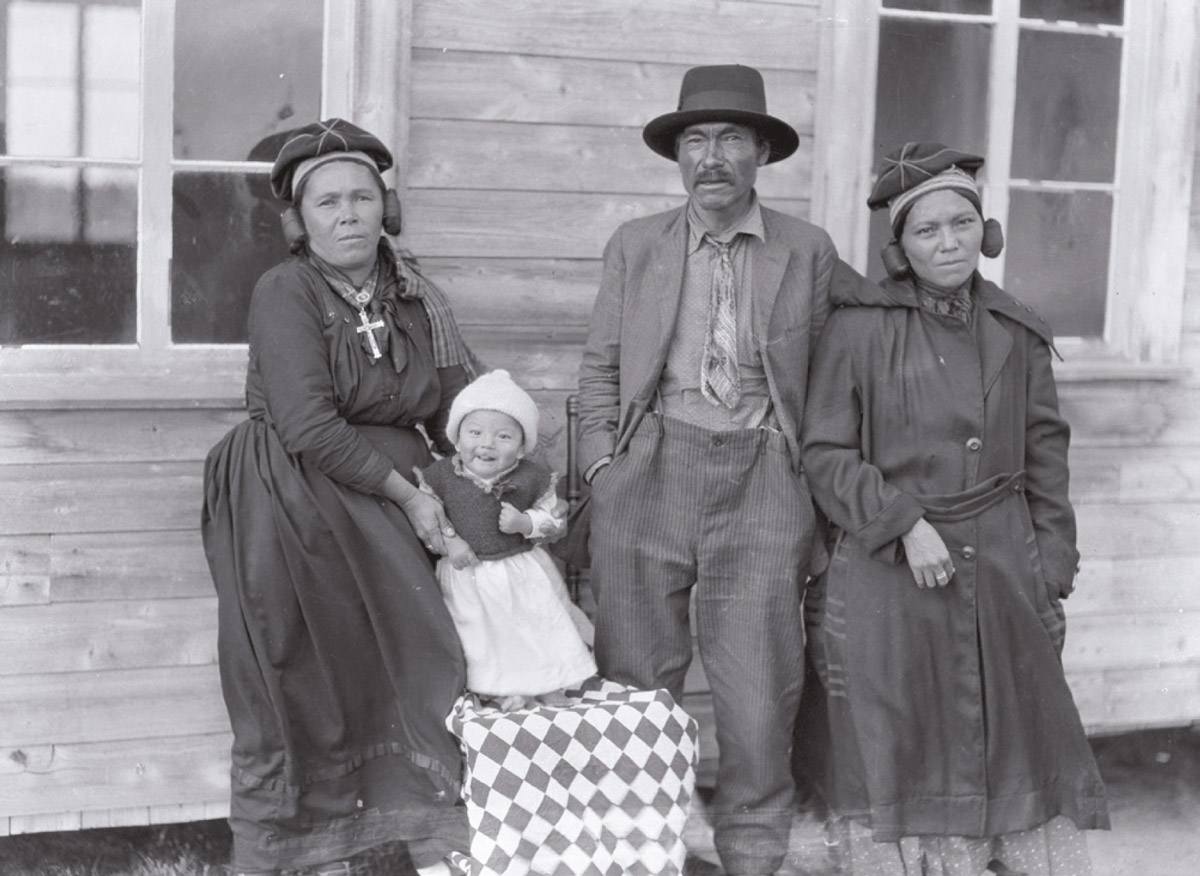 A collection of tastes for the contemporary table
Though it still has to contend with a challenging climate, a sparse population, and the relative isolation of the Shore, the agricultural landscape is diversifying – and thriving. Grocery store shelves are stocked with local honeys, a rainbow of fruits, vegetables and mushrooms, farmed seafood and seaweed, and herbal teas.
A renewed enthusiasm for home-grown fare has fostered a vibrant culinary scene that fuses traditional foods and contemporary techniques, honouring the many cultural influences that have shaped the region over the centuries. Microbreweries flavour saison beers with wild berries. An Innu-owned fish store sells local catch rolled into sushi or baked onto pizzas – a good example of the region's intertwined culinary influences, says Guy Côté. "As the mining industry developed in Schefferville, Sept-Îles, Port-Cartier and Havre-Saint-Pierre among others, it brought a flow of immigrants to the region. At one time, there were people from 23 different nationalities in Sept-Îles. Many chefs were hired by mining companies to feed the workers. There were also Italians even before the miners came to the North Shore. Some of the traces they left on local cuisine can be felt today. Take seafood pizza – Quebecers didn't invent that; we adopted the dough, we added a béchamel sauce, maybe with a bit of wine, and added lots of local seafood." More recently, French, Moroccan, Chinese, Romanian and Algerian immigrants, among others, have called the North Shore home. Like many before them, they will reshape the region's culinary landscape, adding their own flavour to the rich melting pot of its local terroir.
Though it still has to contend with a challenging climate, a sparse population, and the relative isolation of the Shore, the agricultural landscape is diversifying – and thriving.
le Goût de la Côte-Nord magazine
June 2022 – Number 2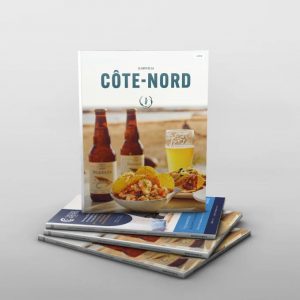 To learn more about the Côte-Nord terroir, get le Goût de la Côte-Nord magazine!